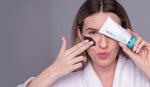 Moor Spa
Inspired by nature, Moor Spa's comprehensive line of skincare and body care products contain Austrian Moor, a nutrient-rich plant complex that enhances skin's health and appearance.
Founder, Michael Beresford, first discovered Moor therapy over 30 years ago while teaching a meditation technique in the UK. Moor has been a part of the European healing tradition for centuries, and over the past 60 years, many clinical studies have confirmed Moor's beneficial properties.
By combining the revitalizing, purifying Moor complex with plant-derived cosmeceuticals, herbal extracts and pure essential oils, Michael and his team of scientists at Moor Spa, have developed safe and effective spa products that will transform your skin.